In the end, the goalkeeper parries ...
…and how?
He / she catches the ball when it is shot centrally,
a dive to catch the ball from the side,
the fist defense against extremely sharp shots,
Turn over the bar when an unstoppable flank comes.
How you train, that's how you play!
If the opposing player is far away from the goal, the reaction to this is completely different than if he shoots from the goal line!
If the ball is directed towards the goalkeeper as a header, free kick, corner kick, flying ball, as a cross or from the penalty spot, the situation changes every time.
All of this requires a good goalkeeping instinct and full concentration. That is usually difficult.
The goalkeeper is lonely and alone, not actively involved in the flow of the game. He / she has no rhythm like the outfield players. He / she is the last man / woman with the last chance to stand up to the opponent.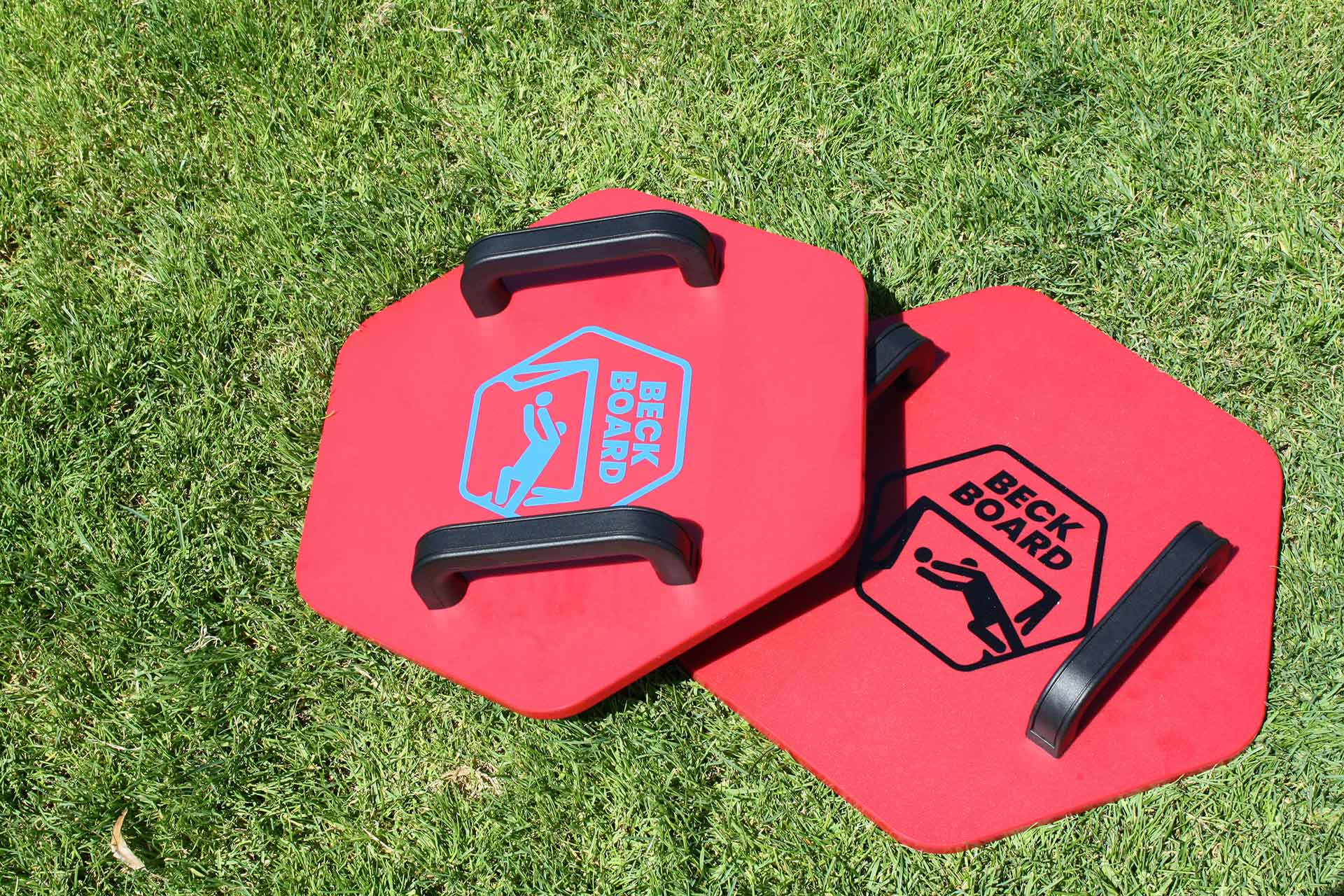 How does a goalkeeper manage, to his own instinct, the necessary:
Responsiveness
Speed
Skill
Precession
The reflexes
Goal area orientation
Training defense?
The training solution for top performance!
With the murusPlus Beck-Board as a training device, high performance is possible!
Training with the murusPlus Beck-Board is extremely effective, varied, is incredibly fun and is therefore highly motivating to achieve top performance.
Due to the hexagonal shape, the rebound angle can be controlled extremely well and the goalkeeper is confronted with all kinds of possible attacks in a very short training time and is therefore challenged to the maximum. Up close, or even from further away, this type of goalkeeper training is particularly realistic. And the goalkeeper - defense situation of the game room situation is almost true to the original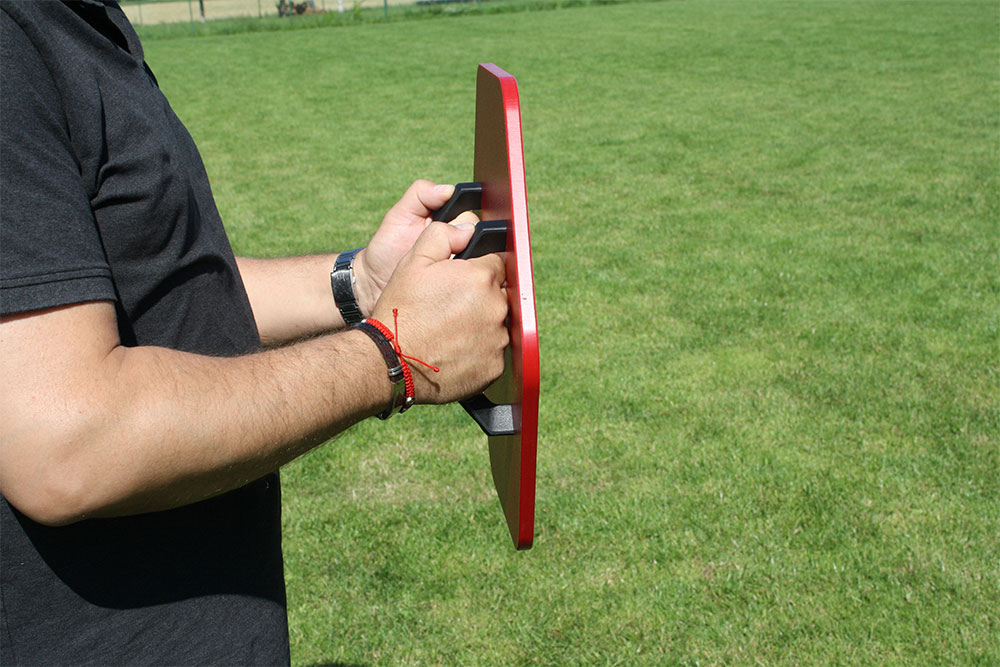 What is required:
Goalkeeper / Goal
Goalkeeper coach who uses the murusPlus Beck board to guide the ball to the goalkeeper,
Training partner who shoots or throws the ball in the direction of the murusPlus Beck board.
Rounded hexagonal plate made of extremely robust and high-quality plastic.
Diameter / 440 mm
Panel thickness: 12,5mm
Shape: hexagon
Weight: 1.900g
Ergonomic quality handles
Material: high quality plastic / weatherproof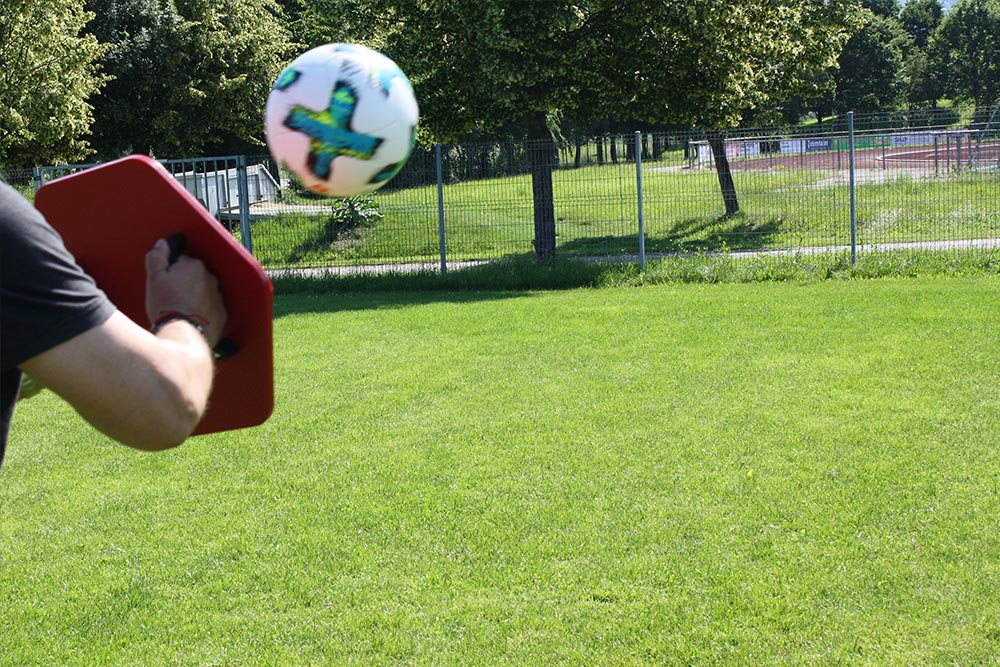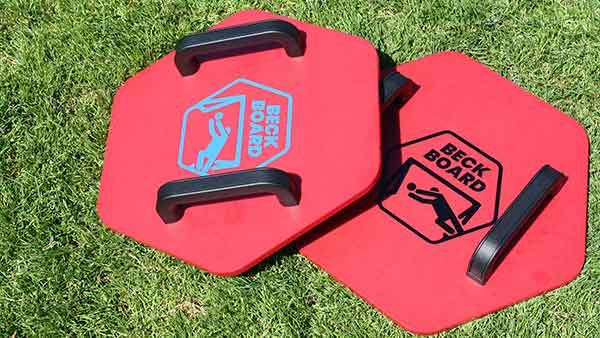 Technical specifications:
Diameter / 440 mm
Panel thickness: 12,5mm
Shape: hexagon
Weight: 1.900g
Ergonomic quality handles
Material: high quality plastic / weatherproof